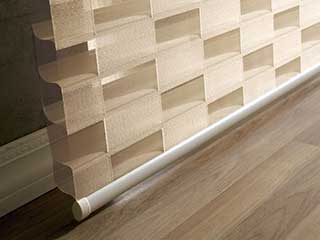 Protecting your furniture and your eyes from UV rays is very important. These harmful rays have all sorts of damaging effects, especially with constant or regular exposure. It's therefore important that your window shades do a good job blocking them. However, you still want to be able to use natural sunlight to illuminate your property during the day, right? Well, that's why sheer shades are so beneficial.
Effective Sunlight Diffusion
The sheer nature of these shades allows them to prevent a percentage of incoming sunlight, without blocking it out completely. This means that you'll still be able to use the sun as a source of internal lighting, while staying protected from the dangerous parts of its warm rays. UV radiation can slowly cause paint to fade, and will damage all sorts of materials, just like they damage human cells.
Privacy Isn't Abandoned
If you think that you have to choose whether to have privacy or natural sunlight, you'll be happy to know that's not the case. With sheer shades, you can achieve a significant sense of privacy, without completely compromising on natural light as a source of indoor illumination. The soft, see-through fabric of these window coverings will prevent people standing outside from being able to gain a clear view into your home. At most, they'll be able to make out abstract silhouettes. Of course, during nighttime, if there's a light on inside the room, people on the other side of the window will have a clearer view inside. But most sheer shades have the option to turn more opaque by closing their slats, which will solve this problem.
Are Sheer Shades Right For You?
From roller to layered shades, many types of window treatments utilize sheer fabric as part of their design, including various draperies. To decide whether or not sheer window coverings are right for your specific needs, get in touch with Mission Viejo Blinds & Shades and let us help you choose. After our free consultation appointment is over, you'll have all the information you need to make an informed decision.