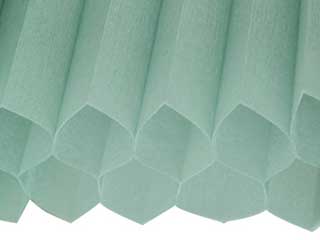 Blinds and shades do more than just filter light and protect you from harmful UV rays. They also serve as decor enhancements that improve the aesthetics of any room they're installed in. But there's another thing that window treatments can provide, and that's insulation. Cellular shades are excellent at offering increased thermal efficiency as well as effective sunlight filtering.
Perfect for High-tech Homes
For many homeowners, the cellular shade design is the perfect combination of insulation, style and light control. These coverings are often regarded as an eco-friendly and affordable window treatment option that lends elegance and utility. Because of the lightweight structure they often are used to let a soft light in from the outside. This is especially true for the single cellular blinds that only have one layer of the honeycomb-like structure. These window shades are extremely versatile, though, and can have many different sizes and several layers.
Instant Superior Insulation
Each layer of the honeycomb design traps air in between the window and your home, providing an extra layer of insulation. The more layers - or pockets - that these shades have, the more insulation that they provide your home. Likewise, users are also able to select the secondary purpose of these coverings, such as to be used as room darkening shades. Cellular coverings are excellent at letting light into a room when made of sheer fabric. They can also be reliable room darkening shades when made from thicker fabric with higher opacity.
High-Quality Cellular Shades
Whatever purpose you're looking to get out of these insulating window treatments, Mission Viejo Blinds & Shades is happy to help you achieve it. By scheduling a free consultation with one of our experts, you're bound to find the perfect cellular shades for your needs. Whether you're interested in single cell sheer coverings or extra thick ones with large cells for very large surfaces, your selection will be custom made to fit your windows, big or small.