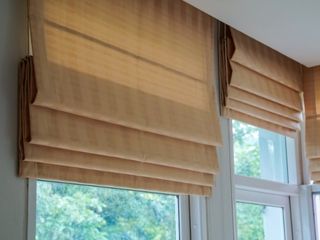 When it comes to window treatments, roller shades are a popular and versatile option that can provide privacy, light control, and aesthetic appeal. However, with so many different materials available, it can be challenging to choose the right one for your custom-made roller shades. In this blog post, we'll explore the factors to consider when choosing the right material for your custom-made roller shades.
Light Control
The first factor to consider is how much light control you need. If you want to block out as much light as possible, blackout roller shades are an excellent option. They are made of a dense, opaque material that blocks out almost all sunlight, making them perfect for bedrooms and other areas where you need complete darkness. However, if you prefer a softer light, light-filtering or translucent roller shades may be a better option.
Energy Efficiency
Another important factor to consider is energy efficiency. Certain materials, such as solar screen roller shades, are designed to block out UV rays and reduce heat gain, which can help you save on energy costs. These shades are made of a tightly woven mesh material that filters out sunlight while still allowing you to enjoy a clear view of the outdoors. Additionally, some roller shades are made of insulating materials that can help keep your home warm in the winter and cool in the summer.
Durability
The durability of the material is also an important consideration. If you have children or pets, you'll want a material that is easy to clean and can withstand wear and tear. Materials such as vinyl and polyester are durable and easy to clean, making them a great choice for high-traffic areas. However, if you prefer a more natural look, materials such as bamboo or woven wood may be a better option.
Style
Finally, consider the style of your roller shades. The material you choose can have a significant impact on the overall look and feel of your space. If you prefer a minimalist, modern look, consider a solid color fabric or a simple pattern. If you want to add texture and visual interest to your space, consider a natural material such as bamboo or woven wood.
In conclusion, choosing the right material for your custom-made roller shades involves considering factors such as light control, energy efficiency, durability, and style. By taking these factors into account, you can select the perfect material for your roller shades that complements your decor, meets your functional needs, and provides you with years of use and enjoyment.