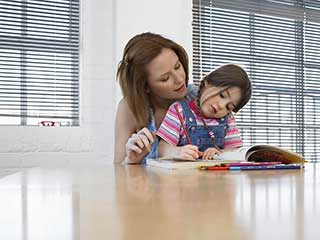 Professionals Who Care About You
Having the right window coverings for any area can make or break it both in terms of looks, as well as how well they fit its needs. That's why our experts give every one of our customers the same amount of time and attention to detail with our free consultations and color samplings so it'll be a certainty that what you pick will perfectly complement the room. Warranties range between five years to lifetime so there won't be any need to worry!
Our Company Won't Waste Time
While our team will take all the time needed to go through the various options with you, not a moment of it will be wasted with options you don't need, or products being pushed onto you because they're the hot new thing. Everyone's taste is different, and every room has its own needs! Residential or commercial, you can rest assured that you're getting the best fit, rather than the most expensive whether it suits it or not. You should have experts who care about your satisfaction most! It's why we're one of the best in California.
High-Quality Range Of Products
Whether you want to upgrade to be more modern with shades that will work with your smart home system, or want to keep it classic, our company has it all! Motorized shades can work with a remote, wall pad, or even your smart phone to open and close easily without the use of annoying manual strings. They're exceptionally great for high windows that are out of reach, or even to improve security by making it appear like you're always home! If you're looking for something affordable and functional for the office, aluminum blinds are a great choice. Drapery is also available for large rooms to create a flowy feeling and refined appearance. All of these options and many more are available for you to check out!
Contact Our Team Today:

Best Pricing Available

Trustworthy Services and Solutions

Many Years of Experience

The Highest Quality Products Around