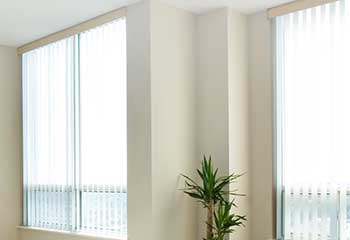 Vertical Blinds
Customer Issue: Wanted to add style to the large glass kitchen sliding windows with classic vertical blinds.
Our Solution: The customer chose the traditional basic look of vertical blinds in a trendy textured vinyl, with a 3 ½" dust cover valance with a matching vane insert. Our team installed the stylish blinds with a split stack and continuous cord loop for added convenience, making it a perfect, eye-catching addition to the kitchen.
Lloyd Wilkins
- Lake Forest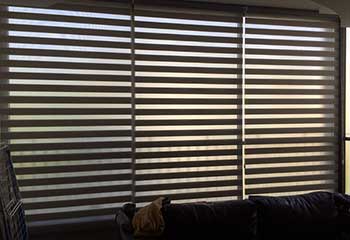 Motorized Shades
Customer Issue: The customer wanted his home to be more energy efficient.
Our Solution: This customer already had a smart home set up, so it only made sense to upgrade his shades to motorization that could work with that system. Now they're able to freely move according to the temperature and avoid unnecessary heat or air conditioning spending.
Felix Graves
- Mission Viejo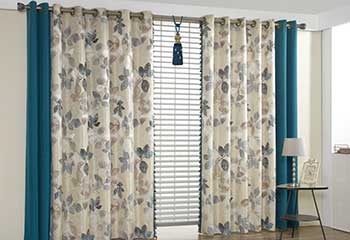 Drapery
Customer Issue: The customer was looking for something less modern for window coverings.
Our Solution: Thanks to the fact that this customer needed window coverings for large rooms, our professionals felt that drapery would be an excellent choice. It never goes out of style and the elegant flare made the living room and bedroom feel bigger.
Rochelle Olson
- Las Flores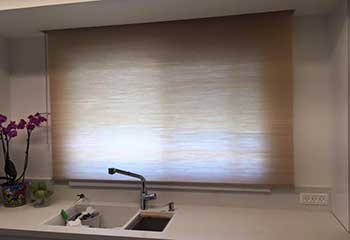 Vinyl Blinds
Customer Issue: The customer wanted blinds that required little maintenance.
Our Solution: Our experts felt that vinyl blinds would be the best fit for this customer after consulting with her, as she was looking for blinds that would be simple to keep clean and wouldn't be too pricy. They're straightforward and effective!
Joan Allen
- Mission Viejo